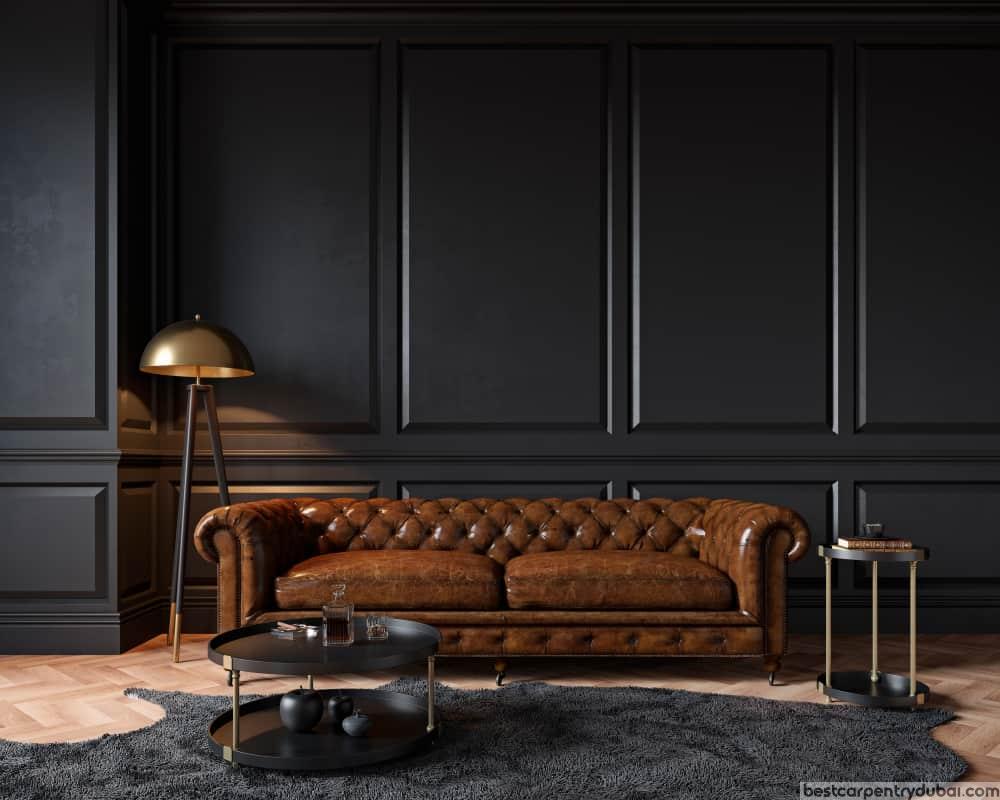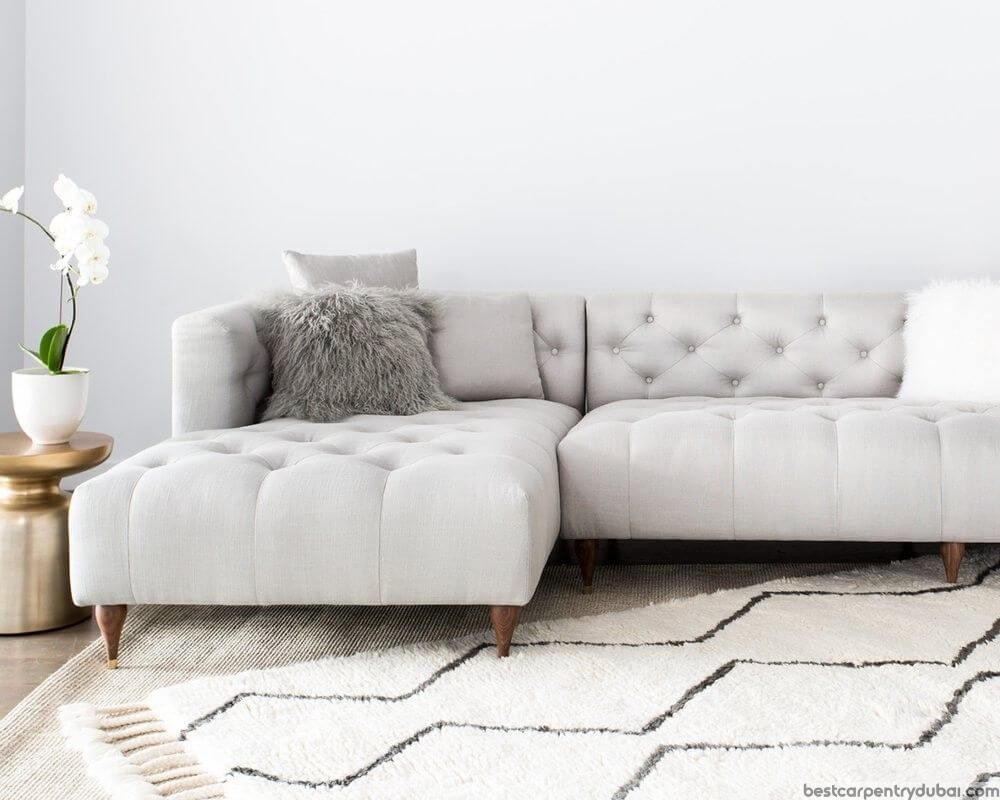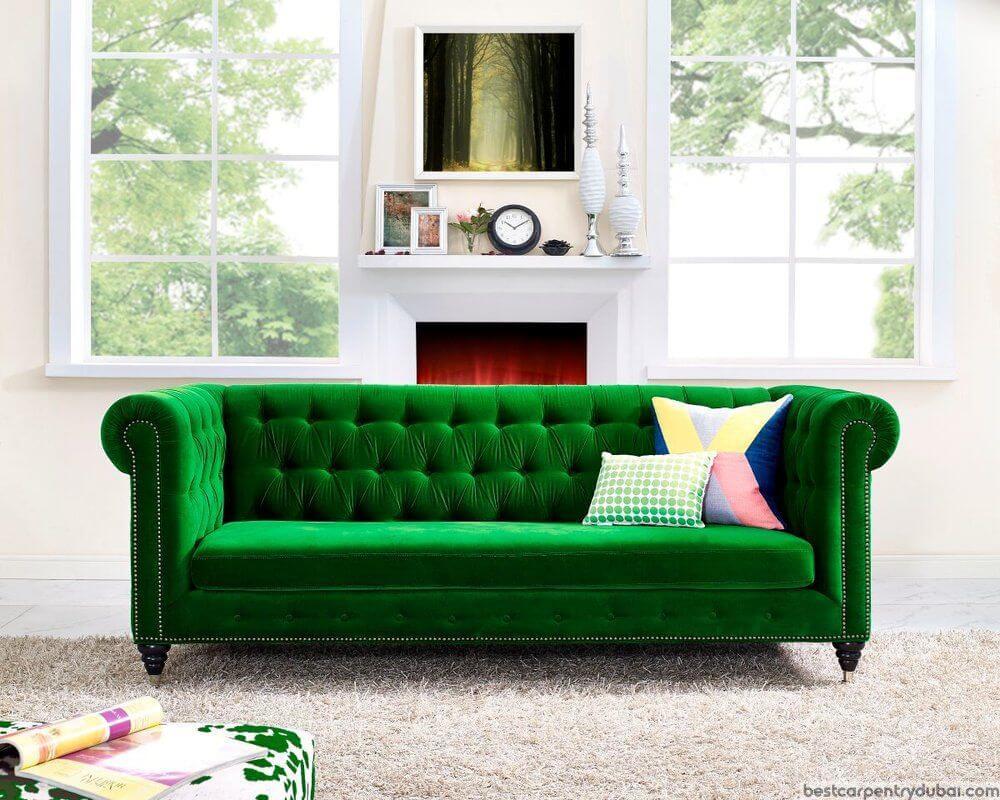 DUBAI BRANCH
Risala Furniture LLC 9 24 A street, Al Quoz 1 Dubai – United Arab Emirates
Landline: 04-2959449
Phone: 056-600-9626
ABU DHABI BRANCH
Abu Dhabi Island, Al Salam Street Behind Abu Dhabi Municipality And FAB Bank Heirs. Of Ibrahim G. Sultan Al Suwaidi Building ONLINE FURNITURE – Showroom no. S2 Abu Dhabi
Landline: 02-6721444
Phone: 056-600-9626
BestCarpentry Dubai – Buy The Best Chesterfield Sofa
A Chesterfield leather couch is high on the style stakes, whether you are furnishing your new house and want to spend on a luxury sofa that will become the central focus of your living room or upgrading your old sofa as part of a renovation. Chesterfields are noted for providing roomy, comfortable seats without sacrificing any flair. Looking for a rustic showpiece to compliment an industrial-style exposed brick wall or luxurious regency appeal in your front room? For that, there's a BestCarpentry Dubai Chesterfield sofa.
Do Chesterfield sofas provide comfort?
When it comes to purchasing a new sofa, comfort is paramount, and Chesterfield delivers in spades. Our injection-molded foam seat cushions and serrated front facings conform to your comfort while maintaining their shape! The serpentine steel springs in the arms, seats, and backs are also engineered to maximize comfort.
Benefits of Purchasing Chesterfield Sofas From Us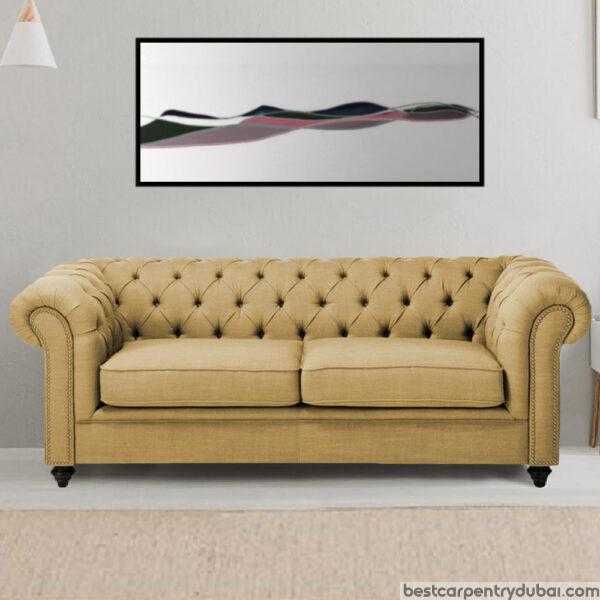 Chesterfield Sofas are Timeless: Did you know that Chesterfield Sofas have a long history dating back to the 18th century? It was commissioned by the fourth Earl of Chesterfield to allow guests to sit without their clothes creasing, and it is still the inspiration for the design today. Fast forward to the twenty-first century, and BestCarpentry Dubai's Chesterfield line retains its iconic design while adding retro and block shades.
Excellent value for money:

Our Chesterfield couches are priced to fit a wide range of budgets and needs. The quality and craftsmanship of our sofas are unaffected by price, so you can rest confident that you're getting handcrafted leather upholstery framed by solid and durable hardwood that will last a lifetime.

They are highly versatile: Do you want to live in an industrial-style loft apartment with an open brick wall? For that, there's Chesterfield. Looking to outfit your home with timeless signature pieces and create an exquisite traditional design? If you're looking for Chesterfield, look no further.
The Chesterfield, a genuine style chameleon, is a show-stopping mainstay with most interior design ambitions. Your living room plans will change over time, but your Chesterfield sofa will always be a design goal.
Expect Premium Quality: When looking for a Chesterfield, search for the quality mark, and don't skimp. We've been making leather Chesterfields in Dubai for a long time, using time-tested techniques. Customers can enjoy the comfort of a Chesterfield for years to come as their living space and household expand, thanks to our commitment to high standards.
Why Choose Us? 
There are many various levels of quality in furniture, and determining quality can be difficult. We want you to come back and tell your friends about Best Carpentry Dubai. And we all know that won't happen if the furniture is of poor quality. As a result, we go to considerable pains to research the furniture companies we represent before presenting their products on our showroom floor.
We go to great lengths to acquire furniture that will last a long time in your house and provide you with the beauty and durability you desire.