BestCarpentry Dubai – Your Perfect Destination For Premium Quality Chairs
The average employee or student can sit at their desk for up to 8 hours every day. There are many health risks associated with sitting for extended periods of time, including heart disease, diabetes, and deep vein thrombosis (DVT). While many individuals assume it's natural to experience aches and pains after spending a long day at their desk, the improper chair or a badly set up desk is frequently to blame. The best posture support involves sitting with both feet flat on the floor, knees and hips parallel, and thighs with the least amount of strain. By offering sufficient support and better comfort, Perfect Chairs can greatly minimize the stress exerted on your body. The importance of chairs has changed from being viewed as a luxury item to a requirement for a person's general well-being and health. To get the perfect chairs, come to BestCarpentry Dubai. 
We offer a variety of Chairs For Your Comfort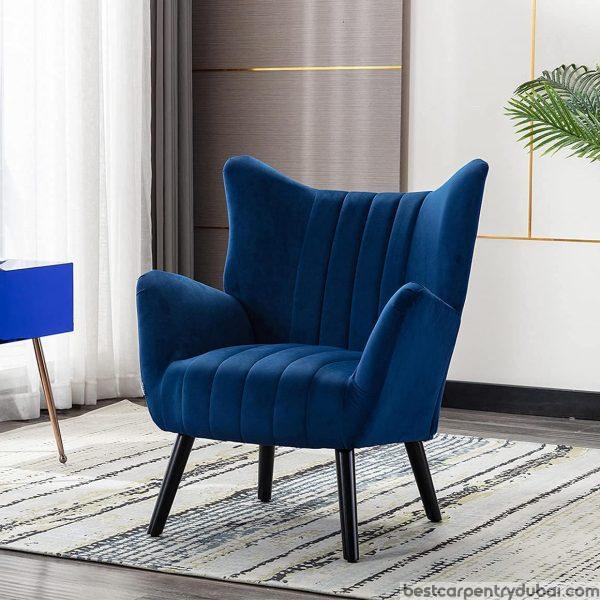 Lounge Chairs

Recliners

Rocking Chairs

Accent Chairs
Benefits of Having Comfortable Chairs at Your Home
Enhances efficiency
You get up every morning feeling energized and eager to make a difference. So, you'll have to go to the office to finish your task. However, after a few hours of sitting at your computer, you begin to feel uneasy. You have no choice but to take a break or possibly call it a day because of the overwhelming experience. The good news is that having a comfortable chair that fits you properly can help you avoid unpleasant surprises. 
With the right chair, you'll be riveted to your seat for so long that you won't notice when it's time for lunch. Because you can spend the most time at your desk, you'll be more productive.
Reduces back pain while improving posture: 
When you're working, it's easy to become so caught up in the task at hand that you lose track of your posture. You increase tension in the back muscles and ligaments by failing to sit in the proper position. Severe back problems might result from poor posture. Fortunately, comfortable seats provide the necessary back support, so you won't have to worry about your back. Furthermore, most high-quality office chairs may be adjusted to fit your individual body type and size.
Why Choose Us? 
There are many various levels of quality in furniture, and determining quality can be difficult. We want you to come back and tell your friends about BestCarpentry Dubai. And we all know that won't happen if the furniture is of poor quality. As a result, we go to considerable pains to research the furniture companies we represent before presenting their products on our showroom floor.
We go to great lengths to acquire furniture that will last a long time in your house and provide you with the beauty and durability you desire.
Best Carpentry Dubai can design high-quality chairs according to your exact specifications. Choose the ideal fabric, color, size, and configuration for your requirements.