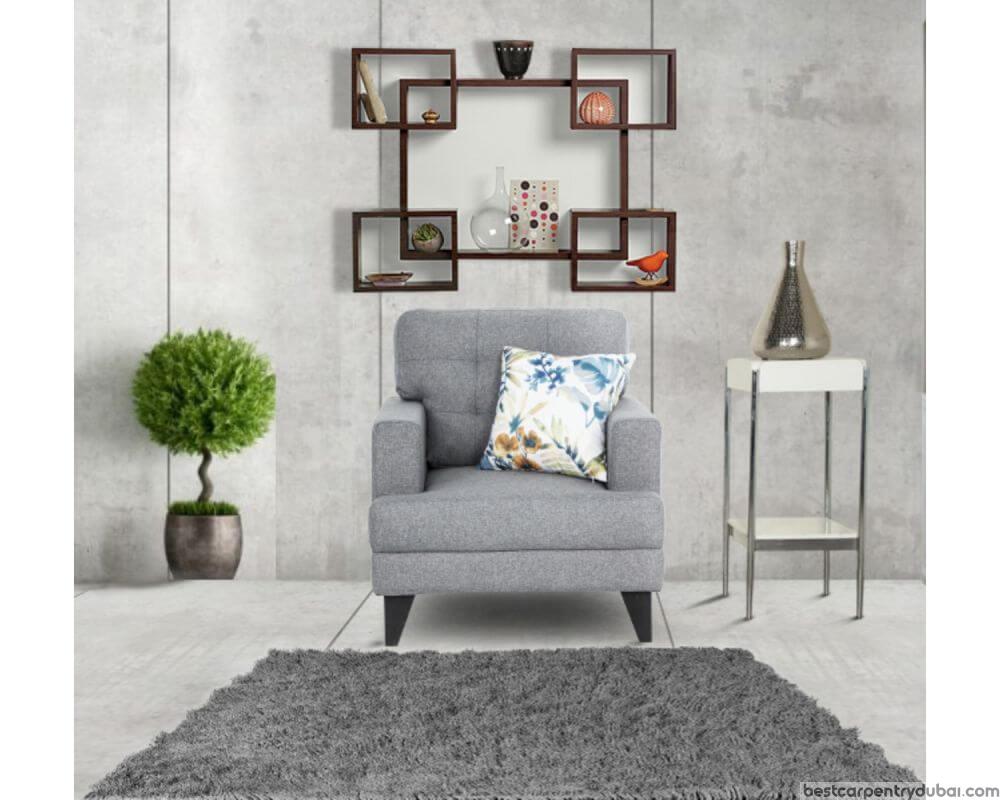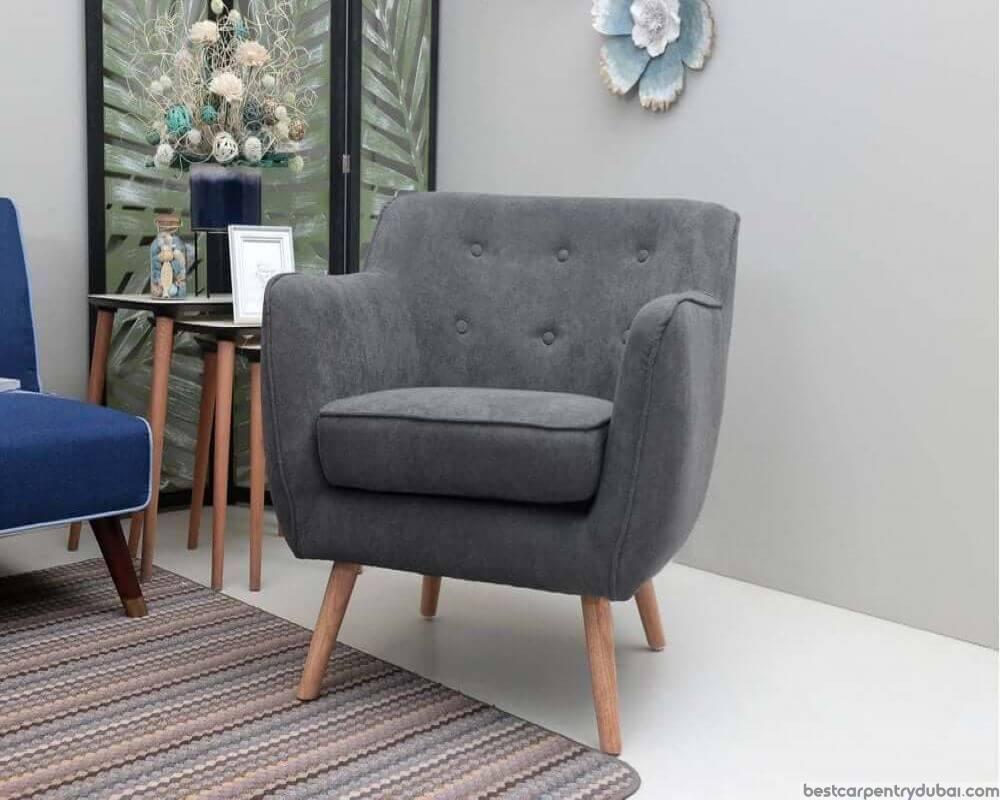 DUBAI BRANCH
Risala Furniture LLC 9 24 A street, Al Quoz 1 Dubai – United Arab Emirates
Landline: 04-2959449
Phone: 056-600-9626
ABU DHABI BRANCH
Abu Dhabi Island, Al Salam Street Behind Abu Dhabi Municipality And FAB Bank Heirs. Of Ibrahim G. Sultan Al Suwaidi Building ONLINE FURNITURE – Showroom no. S2 Abu Dhabi
Landline: 02-6721444
Phone: 056-600-9626
One Seater Sofa
When furnishing a dream house, choosing the right furniture pieces is crucial to making your space look appealing and welcoming. A sofa is an integral part of your living space because it provides sufficient reserved seats in your home to take a break at any moment of the day. As a result, attempting to balance style and versatility with the ideal sofa design is critical. There are numerous factors to consider when selecting the suitable form of sofa for your room, including finances, styling, and convenience expectations.  It's similar to a chair but much larger and more relaxed. Use it to embellish your home interior while providing exceptional features and functions with this style.
Types of sofa material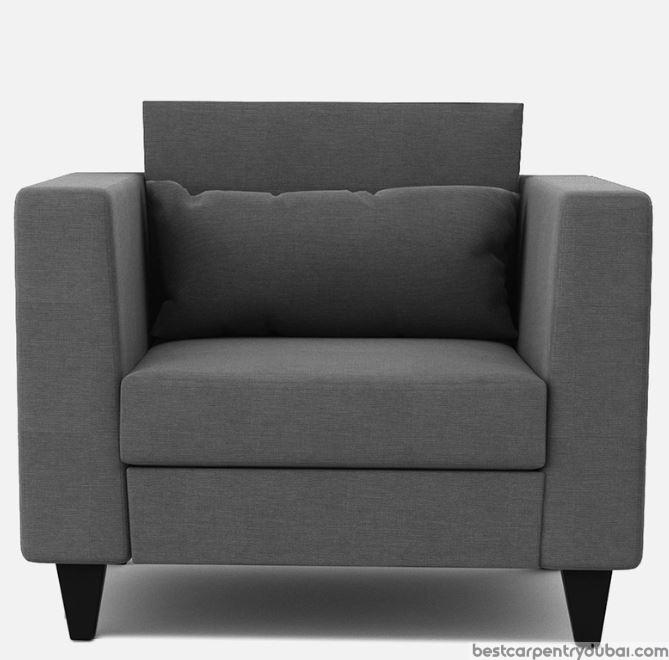 The upholstery of your sofa determines its overall appearance and comfort. As a result, before actually deciding, check the sofa fabric to reach specifics, such as wooden sofa designs.
Leather sofa: The leather couch has an elevated appearance, is trendy and exudes seamless eloquence. However, since it is composed exclusively of leather, it is slightly more expensive.
Fabricated: fabric is the most widely used cushion material on sofas. These are hard and tumbling, made of fibrous materials. Fabric with a higher thread count is more densely woven and thus more durable. These look fantastic with old Victorian furniture. they are lightweight and hence able to transport around the house
See Sofas For Different Purposes 
Single Sofa in Living Room
We invest the majority of our time in our living and drawing rooms. So, until your architecture is postmodern, it's best to stick with a single sofa design for the lounge, in primary and plain colors like navy blue, brown, or charcoal that match any decor plan. Having a sense of your size restrictions is always a brilliant idea, whether you're looking for a particular sofa for your living room or creating the perfect seating arrangement for a party.
For the Office, a Single Sofa
When selecting a single-seater office sofa, think about how much maintenance will be required and what type of look you prefer. Leatherette sofa sets are easy to keep and appear professional, making them an excellent option for a single office sofa.
The advantages of buying a single-seater sofa
As the name suggests, it is a single sofa. So whether places in a living room, bedroom, balcony that will not take more space. This is one of the best things about a single sofa is this it can be fitted in small areas too
Who doesn't love multi-purposeful things? One seater sofa can be placed anywhere, be it a bedroom or additional seatings in your living room, or having a nice cup of coffee on your balcony

A one-seater sofa is light in weight. Many people who stay alone can buy this piece of furniture for themselves as this is the most appropriate for them and they can also move the sofa around in your house alone without any help. 
Why choose us?
If you are also looking for a suitable one-seater sofa for your home, consider Best Carpentry Dubai as your furnishing partner. Best Carpentry Dubai has several types of one-seater sofas like the chesterfield sofa and chaise lounge, and we have the top-notch service to customize it for you according to your preferences at very affordable rates.