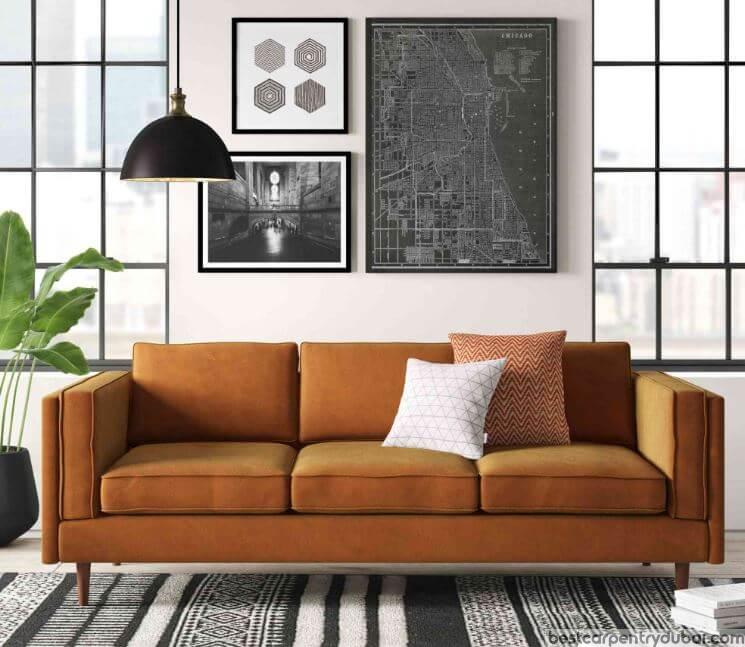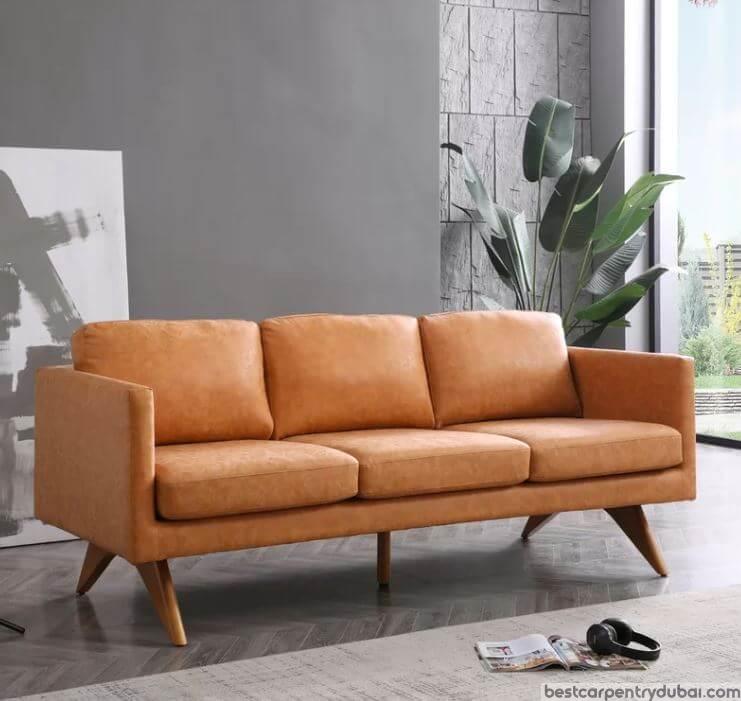 DUBAI BRANCH
Risala Furniture LLC 9 24 A street, Al Quoz 1 Dubai – United Arab Emirates
Landline: 04-2959449
Phone: 056-600-9626
ABU DHABI BRANCH
Abu Dhabi Island, Al Salam Street Behind Abu Dhabi Municipality And FAB Bank Heirs. Of Ibrahim G. Sultan Al Suwaidi Building ONLINE FURNITURE – Showroom no. S2 Abu Dhabi
Landline: 02-6721444
Phone: 056-600-9626
Get Your Perfect Mid-Century Modern Sofa From BestCarpentry Dubai
It might be difficult to manage all of the tension outside your home after a hard day at work with many duties to attend to. When you're at home, you want comfortable furnishings and a location where your body and mind can relax. Your home's furniture and sofa should provide immediate comfort. This is necessary for a healthy body and mind. The Mid-Century Modern Sofas are at your rescue! You can purchase the premium quality Mid-Century Modern Sofa From BestCarpentry Dubai! 
Why Purchase Mid-Century Modern Sofa?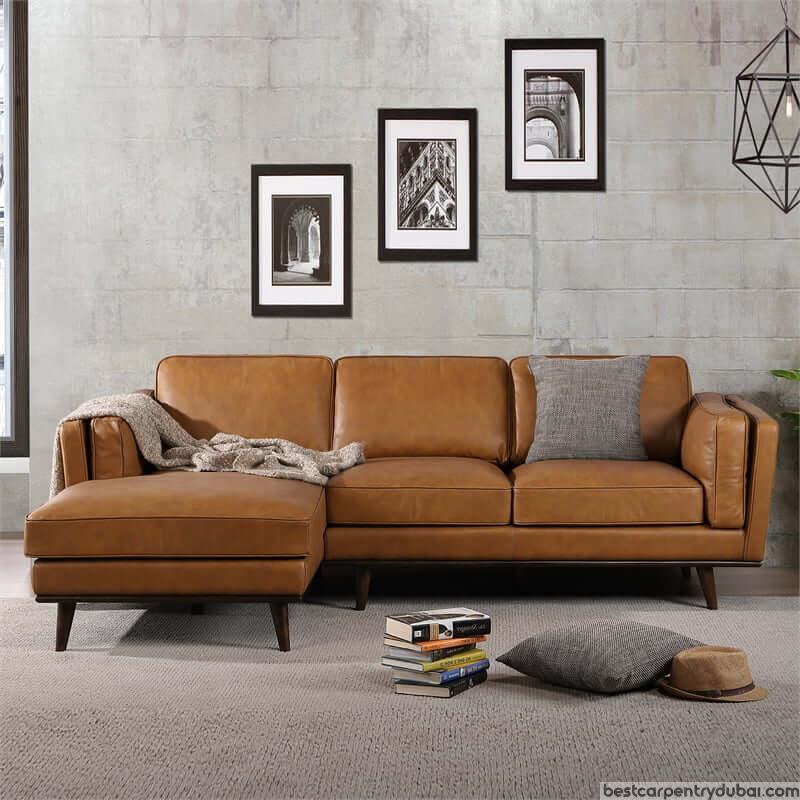 Stylish Color Tone:

A primary color palette is used in mid-century modern design, with little decorations and flourishes. Some designers gravitate toward the typical midcentury colors of orange, brown, and mustard yellow. For a more modern look, choose neutral tones with occasional bright accents to pull the furniture together.

Compact Style:

Oversized objects, such as a credenza is sometimes used in the more classic mid-century modern design approach. The current version emphasizes simplicity and the creation of uncluttered spaces. People frequently arrange rooms to create the illusion of more space by using sparse window treatments to let in natural light and symmetrical furniture placement, making the area feel spacious and open.

Amazing Design:

Mid-century contemporary furniture emphasizes geometric designs and sturdy, clear lines. It places a premium on utility above form, so expect minimalist furniture with tapering wooden legs. To liven up your home, though, colorful throw colors or an accent chair are also ideal. Use bright colors or accessories sparingly while employing mid-century modern decor.
How can we benefit from mid-century modern furniture?
Mid-century modern design has a strong impression while remaining simple. Creating an eye-catching space does not involve much effort. Nature plays an important role in mid-century modern design, which seamlessly blends urban decor and natural materials.
Depending on your design preferences, mid-century modern furniture can also be multifunctional and fitted into your existing decor. For a stylish and contemporary look, modern, vintage, and minimalism merge with mid-century modern style.
Mid-century modern furniture, unlike the strictly modern and extremely current design, is timeless and effortlessly transitions through different eras and adapts to new trends.
Mid-century modern style fits well with timeless design since it is modest and refined. You may scale it up or down and change out parts to keep your look fresh without having to start over.
Why Choose Us? 
Style, comfort, and superior quality, all for an affordable price and backed by a guarantee. Discover our handcrafted sofas and add the final touches with our footstools and cushions collections. Before, during, and after the sale, we are here to serve you with great customer service. We're here to provide you with the greatest service and goods possible at all times. Our main purpose is to make you happy.
We provide the highest quality home and office furniture. We offer access to a wide range of furniture styles, including contemporary, transitional, classic, and rustic. If you don't find exactly what you're looking for in our showroom, we can order from thousands of products in our furniture catalogs.