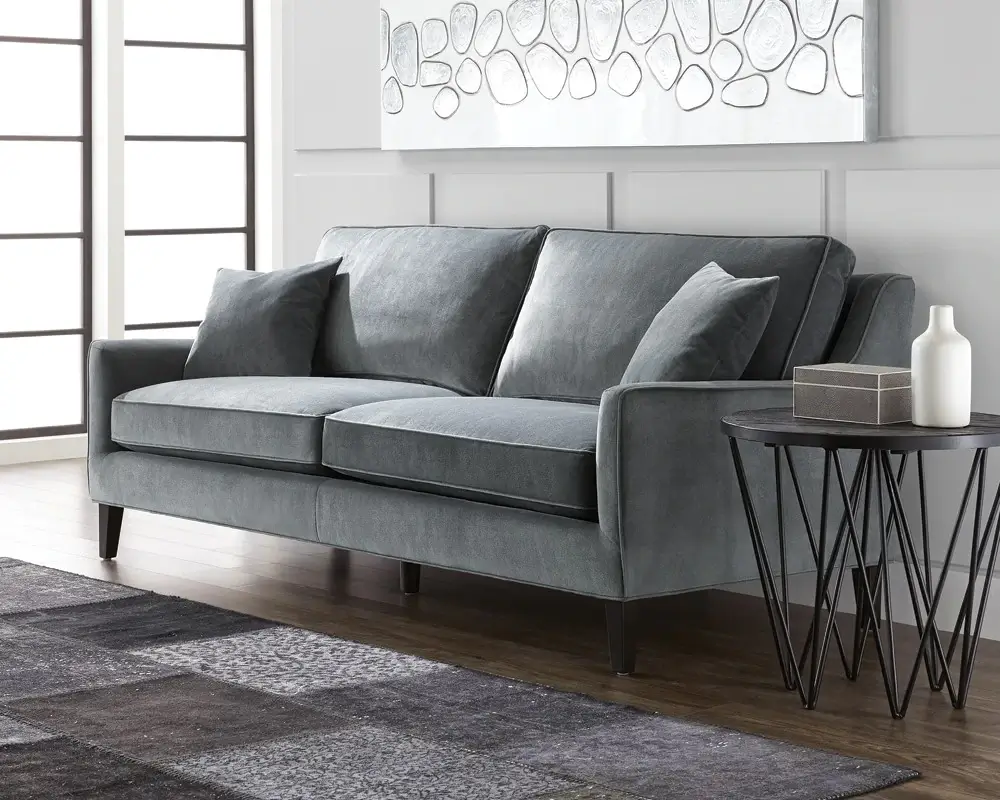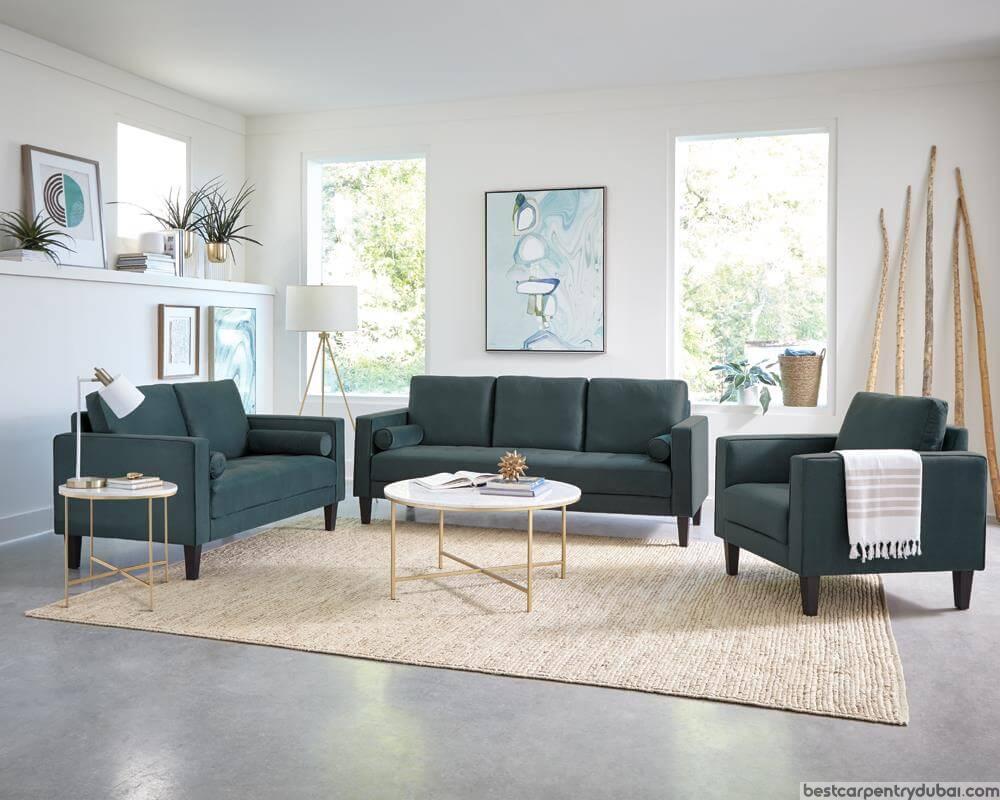 DUBAI BRANCH
Risala Furniture LLC 9 24 A street, Al Quoz 1 Dubai – United Arab Emirates
Landline: 04-2959449
Phone: 056-600-9626
ABU DHABI BRANCH
Abu Dhabi Island, Al Salam Street Behind Abu Dhabi Municipality And FAB Bank Heirs. Of Ibrahim G. Sultan Al Suwaidi Building ONLINE FURNITURE – Showroom no. S2 Abu Dhabi
Landline: 02-6721444
Phone: 056-600-9626
Purchase The Superior Quality Track Arm Sofas From BestCarpentry Dubai
The sofa, including its arm, is defined by its style. In the couch type, there are many different arm styles to choose from. Some of the sofa arm types you can use in your home are rolled, tuxedos, and English. The track arm sofas are well-known around the world. This sofa appears to be unique in every aspect; for example, when viewed from the side, the arms appear to be square in shape, but when viewed from the front, it appears to be an upside-down L. Clean, straight lines draw everyone's attention to track arm couches. BestCarpentry Dubai offers premium Track Arm Sofas for you that will enhance the appearance of your home! 
Benefits of Having a Track Arm Sofa at Your Home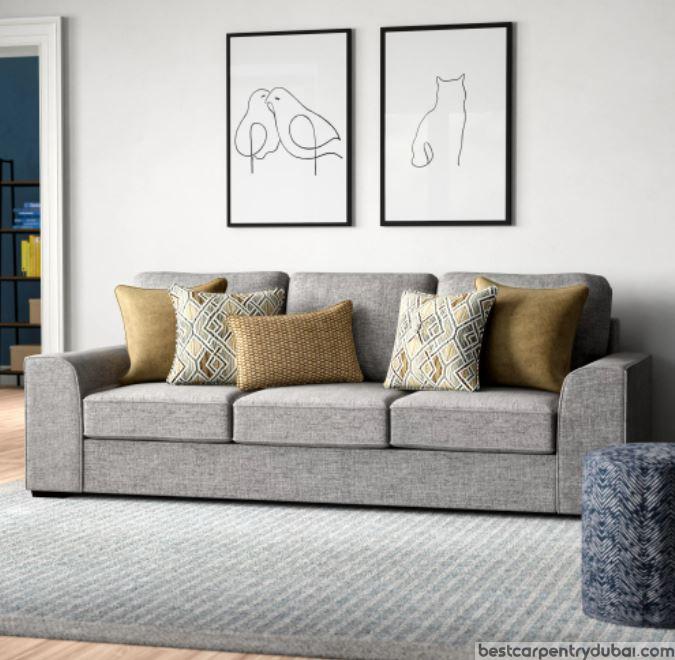 The most significant advantage is its modernity. When you look at a track arm sofa, you'll immediately note that it adds a modern touch to your living room and makes it appear fantastic. Clean lines and uncomplicated forms are trademarks of contemporary design. A track arm sofa also has the benefit of being compact. Many classic couches have folded arms that take up more space, whereas armchairs fit comfortably in tiny spaces and corners.

Finally, tracking arm couches provide an excellent opportunity to decorate your living space with interesting pillow cushions. Many couches allow for accent pillows, but armchair tracks offer greater support, so the cushion is still in good shape.
The colors and materials of track arm sofas
The track arm sofas are available in practically any colour and with a number of accessories. Whether you like leather, cotton, linen, or velvet, a track arm sofa will satisfy your needs. Everything looks better on these sofas.
The track arm sofa's framework
The corners are stapled and stapled together. The rails and seats. One of the most important features of these sofas is that they may be customized in terms of height and width. Whenever placed in a room with traditional elements, a track arm sofa can help to update the space. If you already have a contemporary room and want to keep things simple, track arm sofas are usually the best option.
Track arms sofas are eventually found upright, without a roll. It implies that they are exceedingly adaptable. They are the finest alternative for others and can function in any environment, whether modern, classic or somewhere in between.
Why Choose Us? 
We are delighted that we have established long-term working ties with all of our clients, allowing them to come back to us for future projects.

We are industry experts who know exactly what it takes to successfully accomplish your furniture requirements.

BestCarpentry Dubai is known for its innovative furniture, and is dedicated to providing unsurpassed quality furnishings that allow people to express their personal style in new and interesting ways. BestCarpentry Dubai's amazing selections can benefit your house whether you're seeking for dining, living, or leisure furnishings.

Our attention to detail, as well as the quality of the materials we employ, distinguishes us from our  competitors.