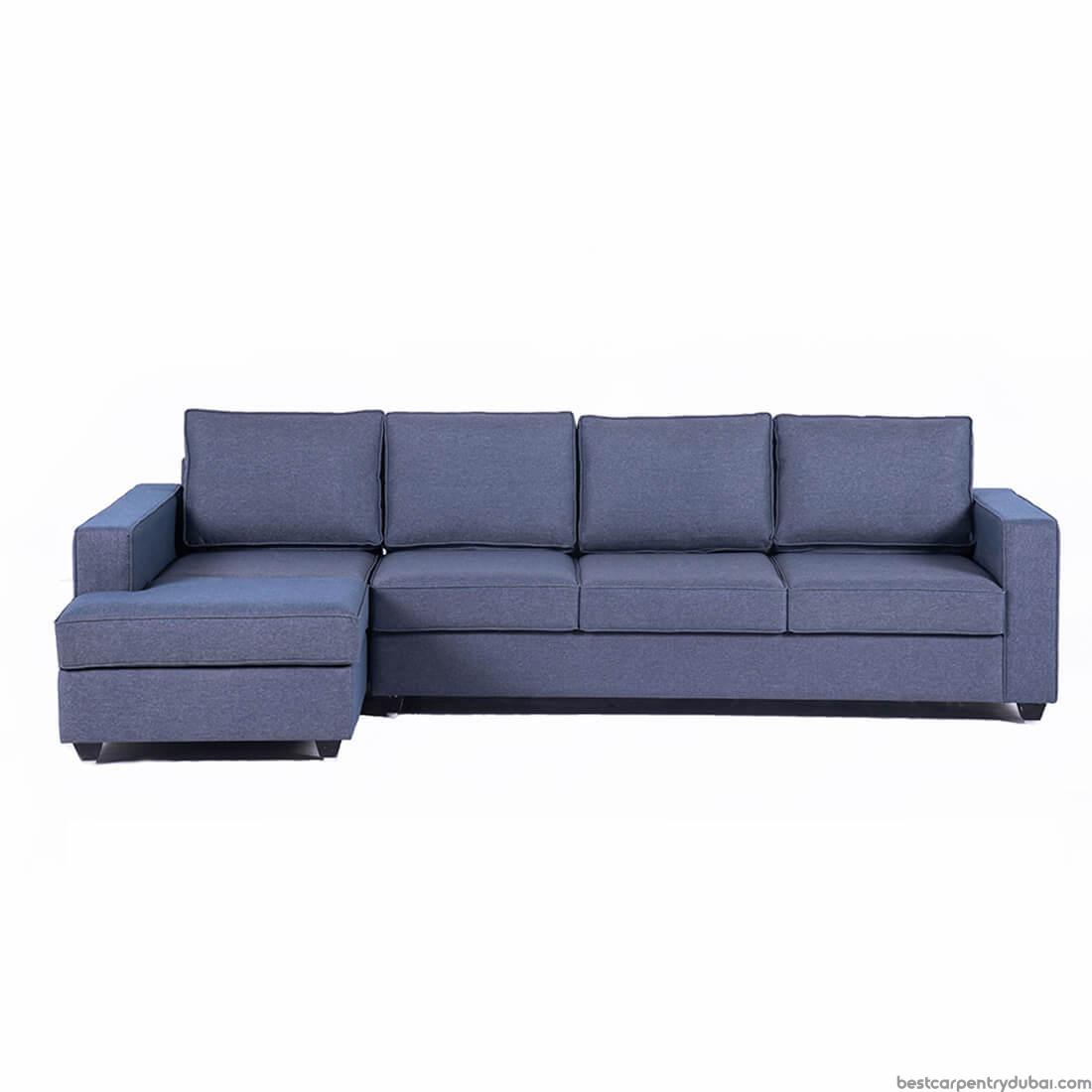 DUBAI BRANCH
Risala Furniture LLC 9 24 A street, Al Quoz 1 Dubai – United Arab Emirates
Landline: 04-2959449
Phone: 056-600-9626
ABU DHABI BRANCH
Abu Dhabi Island, Al Salam Street Behind Abu Dhabi Municipality And FAB Bank Heirs. Of Ibrahim G. Sultan Al Suwaidi Building ONLINE FURNITURE – Showroom no. S2 Abu Dhabi
Landline: 02-6721444
Phone: 056-600-9626
L-shaped sofa sets 
L Shaped Sofa Sets can give a total guest plan without requiring additional seats. They amplify floor space by squeezing into a corner. These couches are accessible in various shapes and sizes. L Shaped Sofa Sets are accessible in 2 fundamental plans LHS (left-hand side) and RHS (right-hand side).
As a matter of some importance, an L Shaped Sofa set is easygoing. It's less formal and subsequently welcoming. Progressively, the images of riches and extravagance presently have been developing from one of overflow to that of moderation. When previously, a rich home is one that is firm and loaded up with weighty, fancy furnishings (which can be choking for some these days), today, an extravagant home is insignificant, basic, perfect, and faultless.
An L Shaped Sofa set fits this bill pleasantly. Rather than a parlor guest plan that comprises a few couches and wing chairs, which can be jumbled and excessively formal, a solitary L-shape couch, with at most extreme, an emphasized seat, can be more enjoyable, relaxed, and inviting.
Benefits of L-shaped sofa sets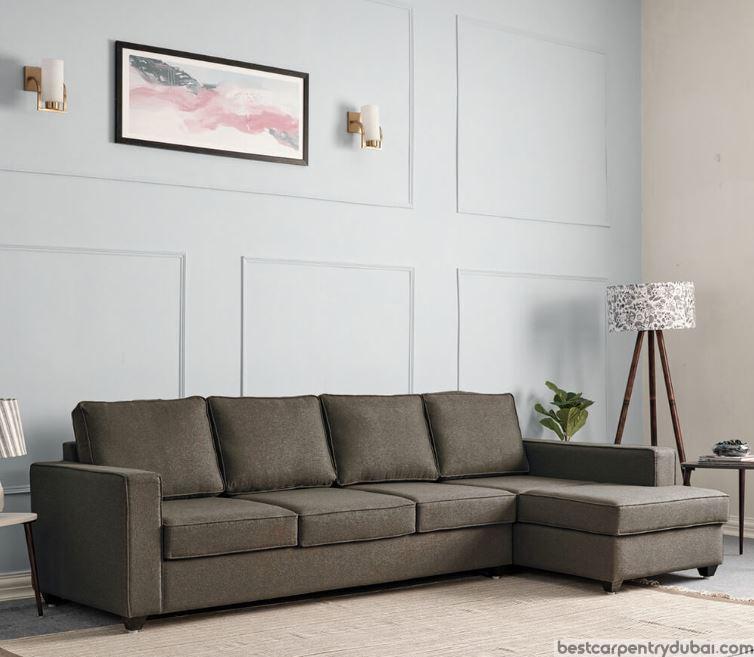 Versatile – L-shape couches, sectionals, and corner sets are incredibly adaptable household items. They are flexible and versatile, simply because they can be tweaked and adjusted, and simply because the state of an L-shape permits itself to squeeze into abnormal corners that can seldom be figured out as perfectly by another household item.
Storage space – Dissimilar to a larger part of ordinary couches, sectionals, and corner sets particularly are changed to accompany extra rooms under the seats. This conforms to the more useful nature of this sort of furniture. With this extra room, you can let loose your dividers to make more space in the parlor, permitting it to inhale as opposed to crowing it with capacity cupboards and so forth. You can put extra pads, blankets, or tosses in these extra rooms, keeping your lounge mess free, open, and breezy.
Comfortable – Making comfortable, easygoing spots to unwind at home is more vital than making a tremendous, formal, and awkward front room that scarcely gets utilized. A L-shape couch, sectional, or corner set is ideal for making that enticing, inviting energy you would look forward to while getting back. Its shape is ideal for relaxing and magnificent for setting in agreeable, comfortable corners where you can twist up and peruse, or simply have some tea on a blustery day. The solace and comfort given by an L-shape contrasted with a standard couch couldn't possibly be more significant!
Why Choose L-shaped sofas From BestCarpentry Dubai?
Best Carpentry Dubai offers a lot more than basic L-shaped sofas, it has sofas that fulfill your need, and match your preferred aesthetics be it modern or traditional, extravagant or minimalist.
Buying a designer L-shaped sofa is everyone's dream but not within everyone's budget, here at Best Carpentry Dubai you can get ideas replicated, and guess what? No one will ever get to know.  Not only sofas along with it we also offer matching stools, our collection offers more in terms of items as well as creativity. Picking and dropping isn't a hassle as it's provided by us only. It's not only about getting new designs created it's also about getting old ones modified. We do offer services like washing, cleaning, and polishing old sofas at an affordable price.
So now it's your time to speed up your sofa game with us at Best Carpentry Dubai, buy new L-shaped sofa sets, and get your old sofas modified at unbeatable prices.