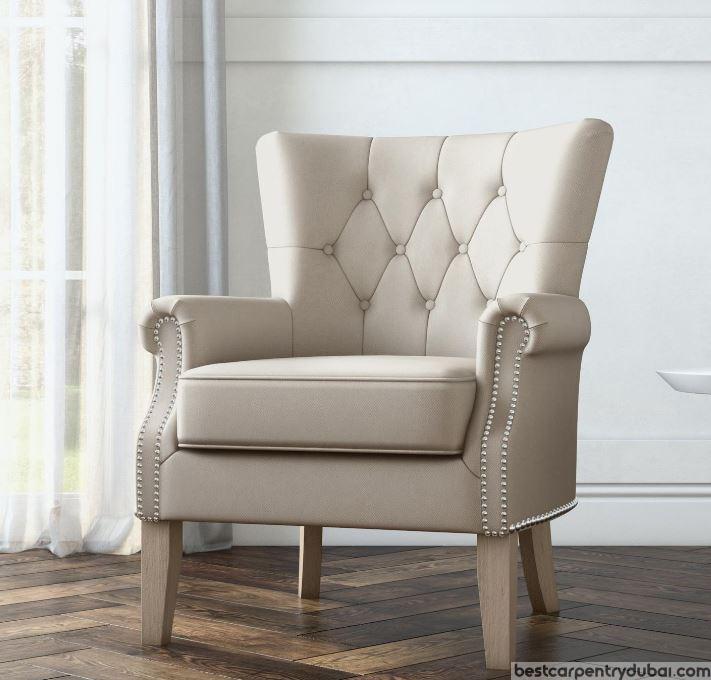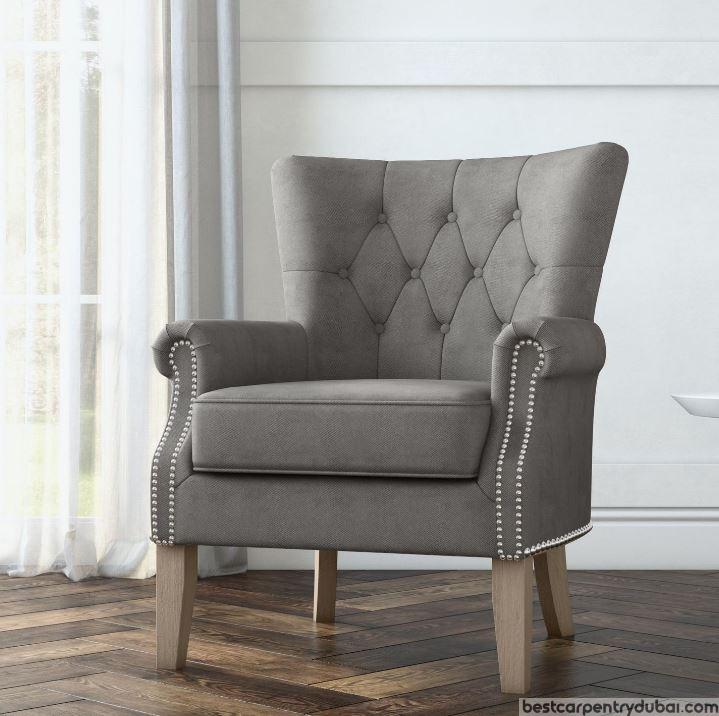 DUBAI BRANCH
Risala Furniture LLC 9 24 A street, Al Quoz 1 Dubai – United Arab Emirates
Landline: 04-2959449
Phone: 056-600-9626
ABU DHABI BRANCH
Abu Dhabi Island, Al Salam Street Behind Abu Dhabi Municipality And FAB Bank Heirs. Of Ibrahim G. Sultan Al Suwaidi Building ONLINE FURNITURE – Showroom no. S2 Abu Dhabi
Landline: 02-6721444
Phone: 056-600-9626
BestCarpentry Dubai Offers The Best Accent Chairs For Your Home
Accent chairs, also called occasional chairs, feature chairs, or even love seats, are frequently purchased as a pair or as single pieces to complement a room's décor. The word accent implies to accentuate or emphasize in this situation, and that is exactly what this chair should do! An accent chair in the living room, hallway, bedroom, or even bathroom may bring individuality as well as functionality to any home. BestCarpentry Dubai offers premium quality accent chairs for your home. 
Choosing the Perfect Accent Chair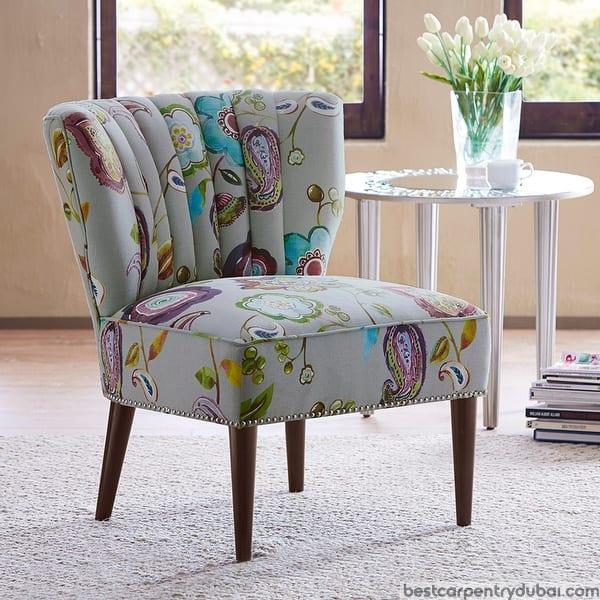 In any area, an accent chair is a great way to introduce a new style reference, a different texture, a new color, or even improve an existing color scheme. It's critical to match the design, color, and texture of your existing furnishings. When shopping for an accent chair, consider something adaptable that can be used in multiple rooms; this way, your fashionable chair will not be limited to just one. Accent chairs are available in a variety of styles and sizes, allowing you to express your personal style in your house. They are a great way to show off your personality and may become the center point of any area.
Materials Used For Accent Chairs 
Accent chairs are available in a wide range of materials. The following are the most frequent materials used to make accent chairs.
Metal Accent Chairs

Wood Accent Chairs

Upholstered Accent Chairs
When buying accent chairs, think about the space available to you
Your selection of a chair should be proportional to the rest of the room; this should be a major consideration. It should go without saying that in a room with limited floor space, huge and overpowering furniture should be avoided; instead, a chair without arms or a tiny tub chair would be appropriate.
Why should you purchase accent chairs? 
Is there something lacking in the room that you can't quite place? Because it adds the ideal splash of color to your space, an accent chair is the perfect finishing touch. In addition to providing additional seating, upholstered accent chair reviews provide interest and design to your space.
If you enjoy entertaining family and friends at your house, you understand the importance of having ample seats. Your couch might not be big enough for everyone, and if a loveseat is out, an accent chair is a great compromise. The chairs are not only stylish but also likely to be comfortable for long periods of time.
Why Choose Us? 
There are many various levels of quality in furniture, and determining quality can be difficult. We want you to come back and tell your friends about BestCarpentry Dubai. And we all know that won't happen if the furniture is of poor quality. As a result, we go to considerable pains to research the furniture companies we represent before presenting their products on our showroom floor.
We go to great lengths to acquire furniture that will last a long time in your house and provide you with the beauty and durability you desire. You won't be disappointed.