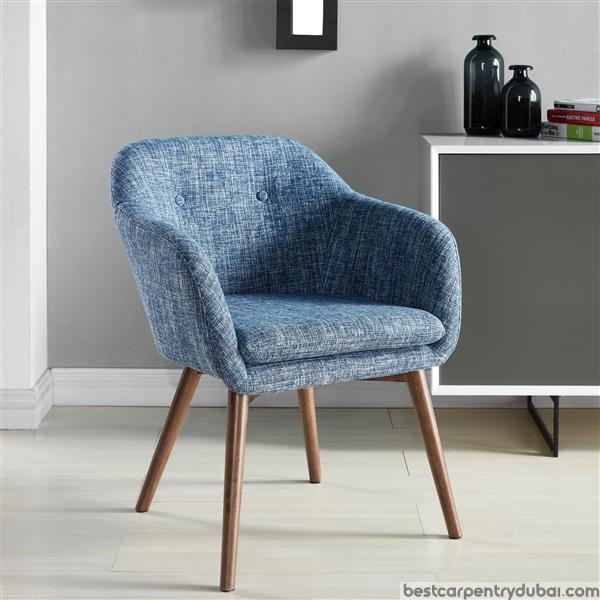 DUBAI BRANCH
Risala Furniture LLC 9 24 A street, Al Quoz 1 Dubai – United Arab Emirates
Landline: 04-2959449
Phone: 056-600-9626
ABU DHABI BRANCH
Abu Dhabi Island, Al Salam Street Behind Abu Dhabi Municipality And FAB Bank Heirs. Of Ibrahim G. Sultan Al Suwaidi Building ONLINE FURNITURE – Showroom no. S2 Abu Dhabi
Landline: 02-6721444
Phone: 056-600-9626
We Have The Best Lounge Chairs At BestCarpentry Dubai
In terms of service, lounge chairs are true outliers. Modern lounge chairs, in particular, are packed with features. The comfort and quality of them make you realize that the money you spent on them was not wasted. You eventually understand that such chairs are more than just seats; they are the pinnacle of comfort and elegance. Lounge chairs are designed to last a lifetime, are beautifully crafted, and are incredibly well-designed.
BestCarpentry Dubai has designed these chairs in a variety of styles and designs to suit people's lifestyles. Each design serves a specific purpose, and the chairs may complement the decor of your house, business, swimming pool, or clinic.
Benefits of having Lounge Chairs at your home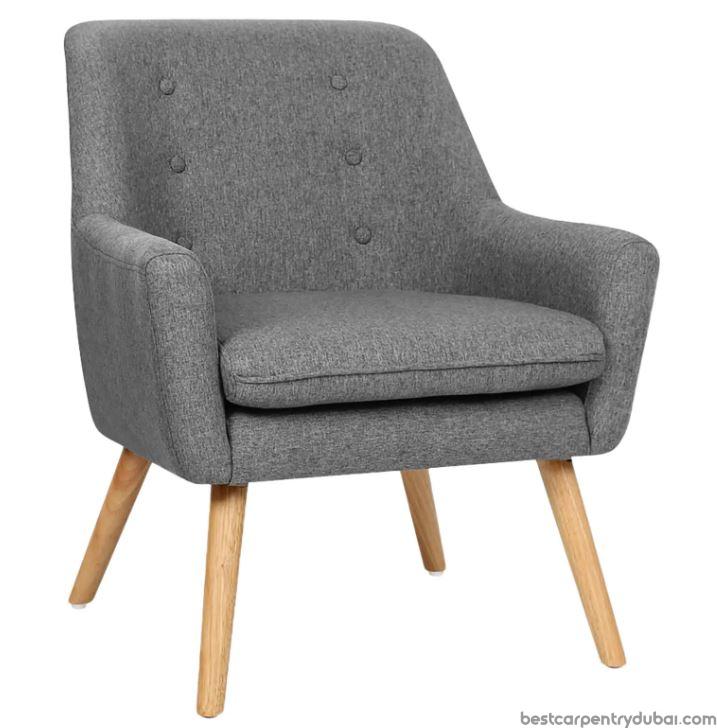 Purpose, form, and appearance: Lounge chairs satisfy a number of needs. The best aspect of them is that they offer ultimate comfort as you relax. The comfort and relaxation that these chairs provided could not be matched by any other seating system. You can choose from a variety of shapes, and they also feature the latest in aesthetics.
Aesthetic Balance: The chairs offer superb aesthetics and well-proportioned designs that no other seating arrangement can match. To create a stylish accent and add to the beauty of the space, the chairs are equipped with cushions and feature backs, and headrests that have the same designs in proportions. The chairs are perfect for usage practically anywhere due to their balanced appearance in stunning designs.
The best blend of modern art and refinement:

Designers from all over the world have come up with the best ideas that combine modern art and refinement. As a result, the chairs are not only beautiful works of art, but they also match the level of sophistication in your home.
The most practical application: Lounge chairs can accommodate a wide range of user needs. You may modify the sitting arrangement in the chair to sit comfortably with your laptop or simply recline in a relaxing position with a glass of your favorite drink, thanks to the intelligent design of the seats. While reclining in the seats, you may increase your productivity and enjoy the best comforts.
Solid construction: The greatest in such chairs last longer than you might expect due to excellent manufacturing quality. The chairs' designs combine flair and grace, and they could ideally match the aesthetics of your space. Such chairs are ideal for use practically anywhere, including the pool, office, and psychiatric clinic.
Why Choose Us? 
We are always available to offer you outstanding customer service. Every time, we're committed to providing you with the best service and products. It is always our desire to make you happy. We provide the highest quality furniture for both the home and the office. From contemporary, transitional, and traditional to rustic, we have access to whatever kind of furniture you desire. We guarantee that you will not be disappointed by the quality of our chairs.