Furnishing your house is essential, and with so many alternatives available, determining what's best may be difficult. Buying bespoke new furniture ensures that you will receive precisely what you desire in color, elegance, and relaxation. Let's begin with the obvious. When you commission a bespoke design project, you are a part of the entire process, from design to material selection to final production. It's a showcase of your personality on display in your home. There are also no nasty shocks. If something isn't quite right, there's always room for improvement. 
A custom couch has been built explicitly for you and your specific needs. To meet your needs, a custom sofa may be constructed in various styles, components, and materials. Installing a custom sofa may drastically change the design and feel of your space while also complementing the current structure of your home.
A custom sofa is a product that provides you a sense of fulfillment since when you go to get a new sofa, you have to sacrifice your ideas and home compatibility. Your design reflects your beliefs and adds to the polished elegance observed in luxury homes. Customizing your sofa allows you to express your ideal home vision fully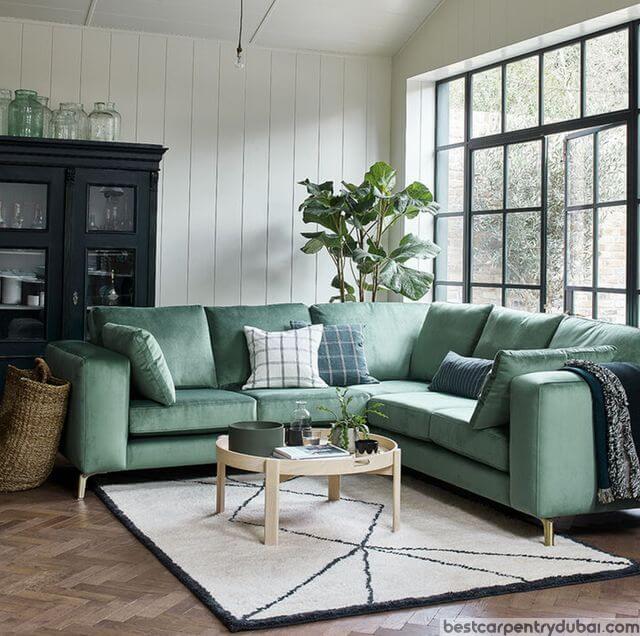 Benefits of having a custom sofa 
There are several benefits of the custom sofa that can give the satisfaction of a sofa exclusively made for you.
Everything new for you
Ready-made sofas are usually created with popular tastes in mind. Sofas are typically beige, and grey since those colors are seen to be practical and the only ones that fit everyone's décor. Because the cost of each item is high, there is very little room for things that are unique and designed for your specific lifestyle. Innovations in furniture take longer to express themselves in the mass market.
Expert advice
Perhaps you believe your neighborhood carpenters can build you the perfect sofa you've always desired. And maybe they can. However, some designs need three or four distinct sorts of knowledge, not to mention intricate coordination and regular follow-ups. This is when our custom sofa designer steps in with helpful advice and ideas.
Suitable for the long run 
Yes, a custom sofa is an investment, but the definition of investment pays you back. If you have a beloved antique chair or a valuable clock that previously belonged to your grandparents, you must understand its worth. A bespoke couch is the best solution for extending the life of your furniture.  
Perfection 
The custom sofa gives you the ideal size, shape, and color according to your requirement. When you buy a ready-made sofa, there is a possibility of having a defect. 
Why choose us?
Best Carpentry Dubai is the most excellent merchant for custom sofas made from the best materials and expertise. When it comes to custom sofas, our team is ready to handle the project from start to finish, putting a personal touch on every personalized design that comes their way. Your design choices result in a one-of-a-kind, a creative statement that your family, friends, and neighbors will adore. By ordering a custom sofa from us, you may create a precious piece of art that complements your taste and elevates your home.