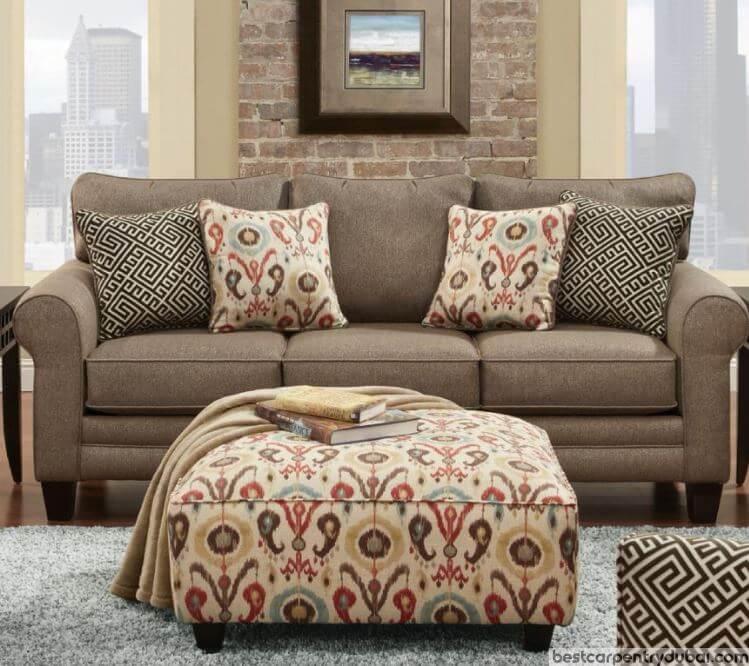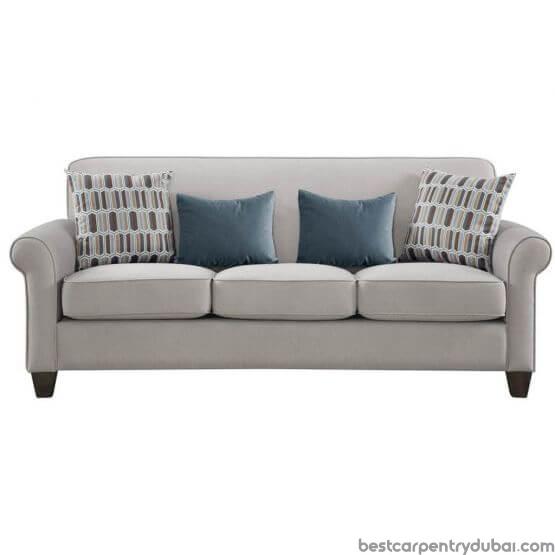 DUBAI BRANCH
Risala Furniture LLC 9 24 A street, Al Quoz 1 Dubai – United Arab Emirates
Landline: 04-2959449
Phone: 056-600-9626
ABU DHABI BRANCH
Abu Dhabi Island, Al Salam Street Behind Abu Dhabi Municipality And FAB Bank Heirs. Of Ibrahim G. Sultan Al Suwaidi Building ONLINE FURNITURE – Showroom no. S2 Abu Dhabi
Landline: 02-6721444
Phone: 056-600-9626
BestCarpentryDubai – Your perfect Destination To Purchase Premium Quality Bridgewater Sofa
A Bridgewater sofa is a design of sofa that is both casual and comfy in appearance. Bridgewater sofas are used by many contemporary house designers to achieve a desired relaxed, inviting look in their homes. These sofas can be customized with matching materials to suit your needs and preferences. Wooden backs and arms are also available for this sofa. Carpentrydubai.com makes these sofas to your specifications. Depending on how they are dressed, they can be casual or dressy.
Bridgewater sofas, like any other sofa, feature springs to make sitting more comfortable. These sofas also come with removable slipcovers that can be washed to remove stains on a regular basis. These sofas are made to fit into any room of your home.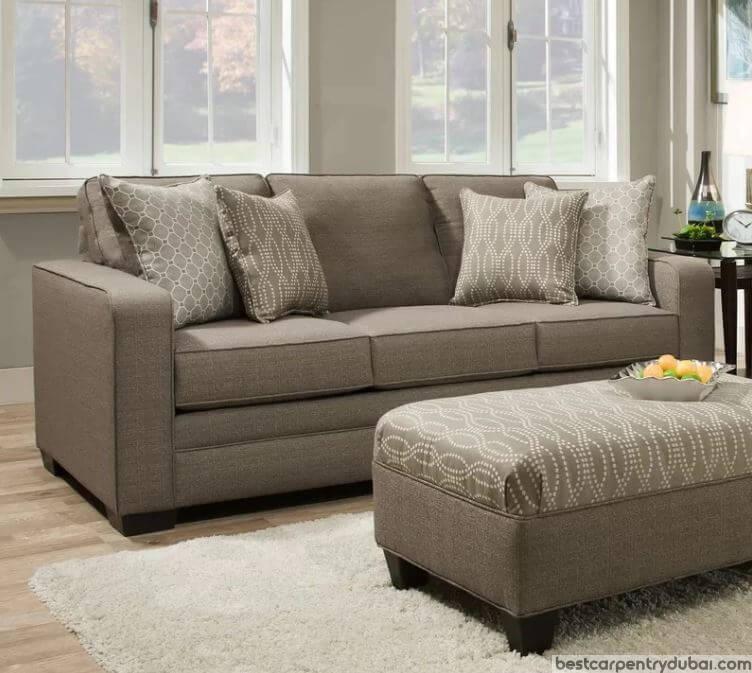 We have different styles of Bridgewater Sofas: 
2 seater

3 seater

4 seater couches

Chairs

Rectangle Ottoman style

Square Style ottomans
Benefits of Having Bridgewater Sofa at Your Home
Highly Comfortable

: Most Bridgewater sofas have a skirt to hide their feet, as well as loose seat and back cushions that are often well-padded to make resting more comfortable. Many are designed to comfortably sit three persons and feature two broad seat cushions.
Uniquely Versatile:

A Bridgewater sofa can be informal or elegant depending on how it is decorated. Unique textiles and toss pillows can also help achieve a desired overall look. Depending on the design scheme, this style of sofa can be coupled with a range of seats, ranging from classic armchairs to more modern and stylish slipper chairs.

Compliments your home decor:

This sofa design will complement any interior decor. Because these sofa designs are casual and uncomplicated, they may be combined with any style, even if you are refurbishing your other furniture. We employ long-lasting and durable materials for our couches, which can be used for decades without needing to be replaced.

Affordable:

For individuals on a tight budget, this simple and traditional sofa design is great. They give exceptional comfort, are of outstanding quality, and are more cost effective than traditional furniture. It's ideal for individuals who desire a minimalistic aesthetic in their home.
Why Choose BestCarpentryDubai? 
We understand that for our consumers, style and cost are the most crucial elements. With that in mind, we do everything we can to ensure that our product lines are not only attractive, but also affordable.
Every customer is important to Carpentrydubai.com. And you'll find that our knowledgeable and pleasant team is always willing to assist you in finding that right, exquisite piece of furniture for your house. You will find a large selection of economical living, dining, and bedroom furniture both online and in our Dubai store!
No one has more possibilities for outfitting your house or business than us! Do you require customization? We have something to suit every taste and budget.
Shopping should be enjoyable! You will never be hassled when you visit our showroom. Our non-commissioned sales team is available to offer you as much or as little assistance as you need as you browse, and will never encourage you towards making a purchase or spending more money than you want to.