Buy

Best Bedrooms Furniture in Dubai
Bedrooms are one of the places in our houses where we relax. Would our bodies choose this location if it was sad, heavy, and unappealing? Would we be able to relax, heal, or recover in such a cramped space? The unanimous answer is 'No.' Bedrooms are essential. Their designs and décor, as well as their atmosphere and lighting, are crucial. Doing them up attentively implies that you will seek them out rather than flee from them. Knowing and implementing the most recent bedroom furniture designs is critical. They do what a quick stop for shopping or meals cannot: they significantly impact how you start your day.
What does bedroom furniture include?
A straightforward criterion should govern you regarding bedroom furniture: it should be comfortable and valuable. In this scenario, both the appearance and the utility of the table must be considered. Here are some of the things that need to make your bedroom a complete space to unwind at the end of the day
A bed in a bedroom is an essential thing. Many mattress designs are available, like low floor beds, fabricated beds, simple wooden beds, beds with fabricated headboards, and beds with maximum storage. All these beds are available in multiple designs and colors. However,  When purchasing modern bedroom furniture, it is essential to consider the open space in the room and the size of the table. 
Bedside tables are one of the more miniature hardwood goods in the house, but they significantly impact your bedroom look. These are known as side tables and are used to store and display items that need to be within reach of the bed. Reading glasses, a water bottle, a small lamp, and various things such as daily magazines, books, a watch on your current reading list, medicines, and more can all be kept on an elegant bedside table. You may use a vase of flowers, a telephone, or a great photo frame instead of a lamp. These tables are practically essential in today's modern bedroom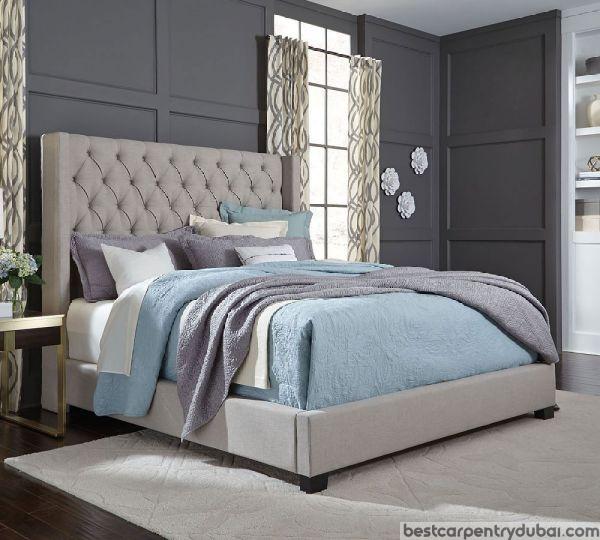 Wardrobe for organized clothing A well-organized wardrobe may boost your mood and help you get dressed for the day more quickly. Every room in the house requires a cupboard, and choose one that complements the home's design motif. Apart from their aesthetic value, cabinets are pretty helpful, as they help conserve space and better organize items. Organize your items by occasion, color, or fabric type to neatly store and separate them.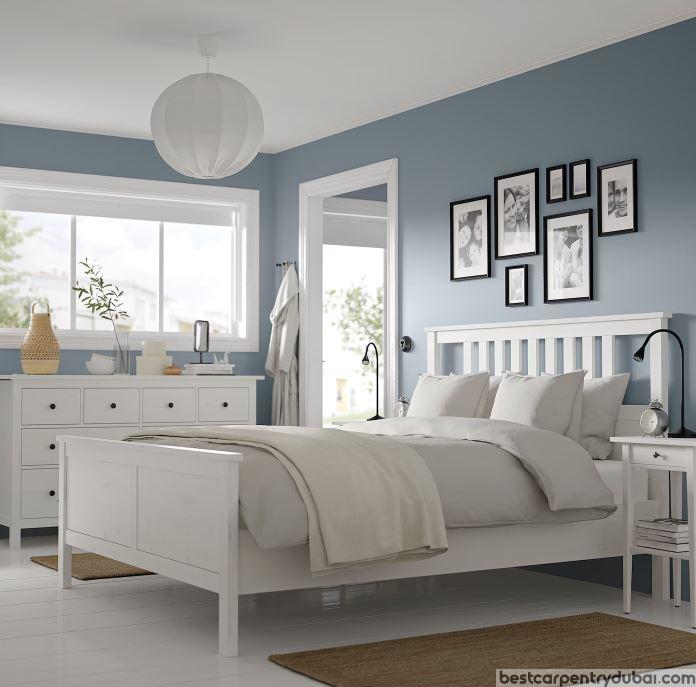 Other arrangements to keep in mind
Placing a bed is not enough in a bedroom. There are other seating that needs to be considered. Like a tv cabinet to have that movie night, two-seater-like chaise lounges, loveseats, or pairs of chairs is a powerful and flexible piece of furniture that can be used to place in one corner of your bedroom and add seating. And a lovely small coffee table to compliment couches and to put in that coffee mug.
Why choose us?
Best Carpentry Dubai services can assist you in creating your dream bedroom with your specifications and customization. We have the right checked product with high quality at an affordable price.