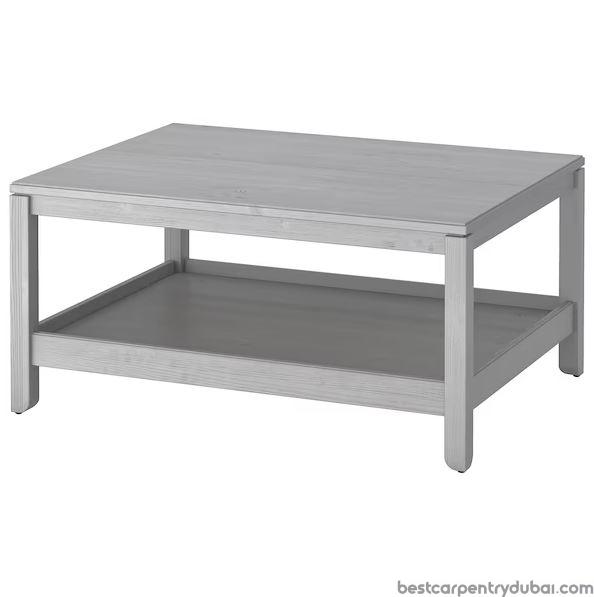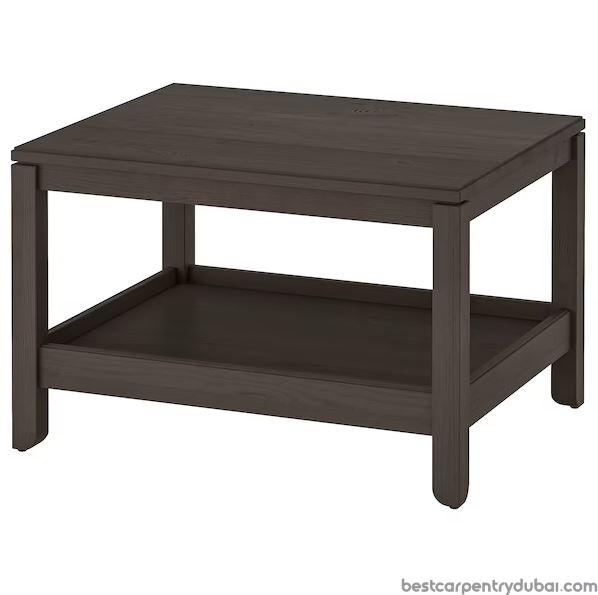 DUBAI BRANCH
Risala Furniture LLC 9 24 A street, Al Quoz 1 Dubai – United Arab Emirates
Landline: 04-2959449
Phone: 056-600-9626
ABU DHABI BRANCH
Abu Dhabi Island, Al Salam Street Behind Abu Dhabi Municipality And FAB Bank Heirs. Of Ibrahim G. Sultan Al Suwaidi Building ONLINE FURNITURE – Showroom no. S2 Abu Dhabi
Landline: 02-6721444
Phone: 056-600-9626
Coffee Table 
From simple pieces to complicated furniture designs, everything is done by us. We are enlightened to have people who have an eye for detail when it comes to carpentry service at their place. We offer all kinds of services, be it fixing your old worn-out furniture, restyling the look of your dining table to making an indoor seating arrangement. Best Carpentry Dubai manages it from head to toe. 
A coffee table is basically a low table intended to be set in a sitting region where people usually prefer having coffee with snacks, working, conversing, exchanging ideas, reading books, or simply just relaxing. We primarily focus on the art and skill of converting simple wooden blocks into beautifully outlined structures, progress in the home decor industry has escalated the demand for carpentry. 
Benefits Of Coffee Table
Here are some reasons why you must get home/ office a coffee table now 
Get all the people together – believe it or not, coffee space is also known as conversation space now. It's more than just coffee. Be it your family discussion, college project or colleagues ranting about one another a coffee table is the right space for it, it gets everyone under one roof. 
Add a classic look – On the off chance that you're searching for a reason to purchase a coffee table, look no further than their excellence.
Coffee tables are somewhat similar to ottomans. They assist with adding interest to your rooms and make them more gorgeous. An all-around set footstool can supplement your three-piece suite and assist with drawing out the best of the remainder of the furniture in your room. Besides, these articles are delightful in their own right.
Coffee tables are practical – Suppose that you need to involve your space for – might we venture to say it? – having espresso with companions. You would rather not roost on the kitchen table. All things considered, you need to sit back, unwind and partake in your parlor.
In any case, how might you do that if you don't have a coffee table? Visitors need someplace to put their beverages, isn't that so? Coffee tables permit you to transform your lounge room into a sort of seating region for partaking in a decent babble over a warm beverage. In addition, many tables have exceptional surfaces, which implies that you don't need to utilize liners.
Why Pick Coffee Table From Best Carpentry Dubai?
To us, coffee tables are more than just coffee, they mean taste, conversations, look, sentiments, and feelings. A coffee table is a space that gets all the members under one roof, a place where people share happy moments, serious conversations, and so much more. At Best Carpentry Dubai, we make your coffee tables just like you prefer your coffee. If you prefer minimalist designs, we are here to help you, if you are someone fond of extravagant grandeur again, we are more than happy to offer that, if not anything, we restyle your old coffee table and give it a new look at an affordable price.