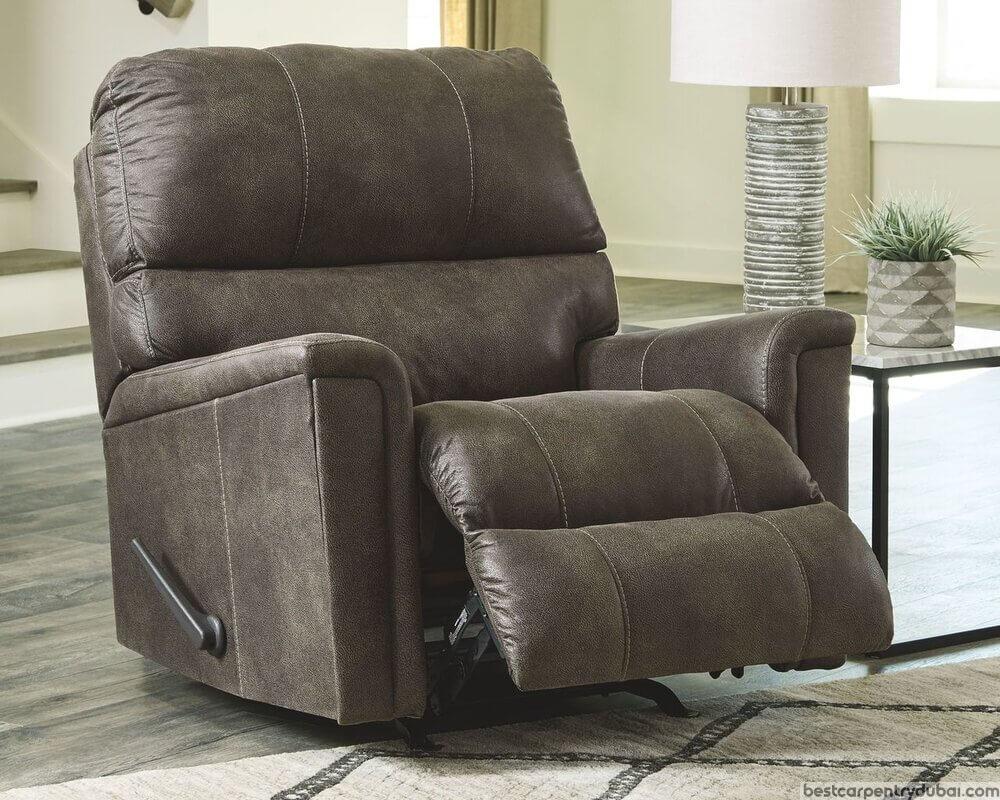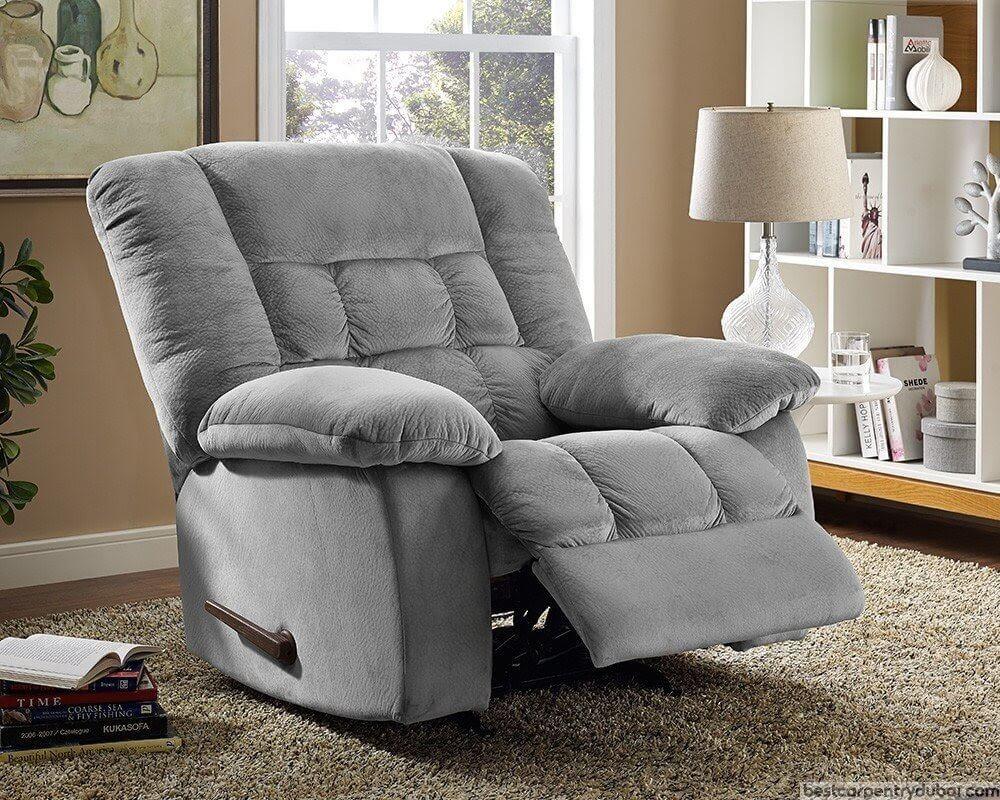 DUBAI BRANCH
Risala Furniture LLC 9 24 A street, Al Quoz 1 Dubai – United Arab Emirates
Landline: 04-2959449
Phone: 056-600-9626
ABU DHABI BRANCH
Abu Dhabi Island, Al Salam Street Behind Abu Dhabi Municipality And FAB Bank Heirs. Of Ibrahim G. Sultan Al Suwaidi Building ONLINE FURNITURE – Showroom no. S2 Abu Dhabi
Landline: 02-6721444
Phone: 056-600-9626
At BestCarpentry Dubai, Discover The Most Relaxing Recliners
High-end recliner chairs have a luxurious feel to them. Sitting on one provides you with a distinct kind of calm feeling from other seats. However, recliner chairs are more than simply a luxury item; they also provide numerous concrete advantages. If you're looking for one, BestCarpentry Dubai is a good place to start.
Benefits of Having a Recliner Chair at Your Home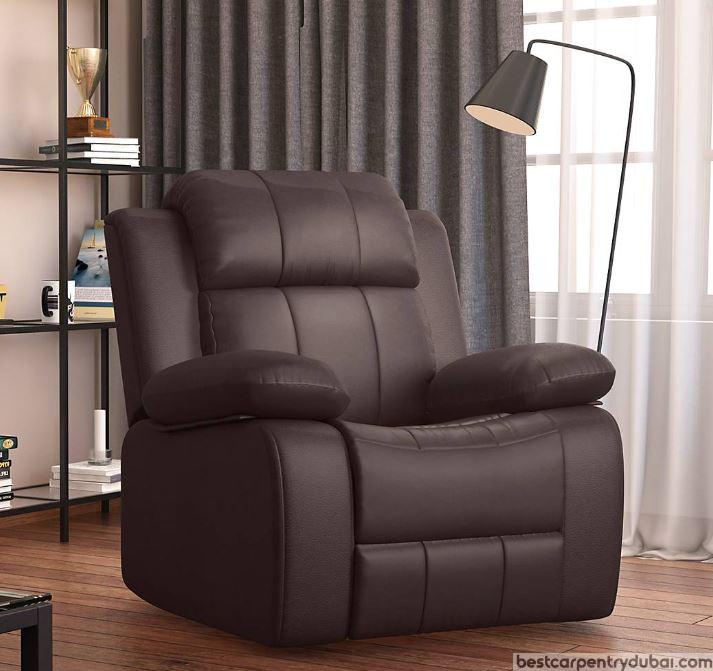 It may aid blood circulation: Anyone who works long hours understands that sitting for lengthy periods of time reduces blood flow and makes one fatigued. It's unhealthy and can cause medical problems. Unfortunately, standing for lengthy periods of time is not healthy. Because it lowers blood flow to the brain, it can induce fainting and other health problems. Because a recliner chair allows a person to recline the seat and rest their back and feet, it solves these problems. It's an excellent method to stay healthy at work.
It has the potential to boost productivity: Workplace productivity is influenced by a variety of factors. Boredom from a lack of mobility is one of them. Unfortunately, in a hectic work atmosphere, there is no way to deal with boredom, which has a detrimental impact on productivity. A recliner chair is an excellent solution to this problem. This is because a recliner allows you to swing, lie down, and raise your feet to refresh before returning to your work. This is an excellent approach to boosting workplace efficiency without incurring additional costs. It makes work enjoyable!
It Can Aid In Improving The Elderly's Quality Of Life:

Mobility challenges are common among the elderly, and this can have a significant impact on their quality of life. Lift chairs are ideal for them since they can assist an older adult in moving up and down, allowing them to rest and perform other fundamental tasks such as eating without difficulty. The finest feature is that it provides independence to senior people, which may be a huge source of joy. This is because they don't need someone to raise them every time they need to do anything as simple as lie down or extend their legs
It's Ideal for Expectant Mothers:

Due to the weight of the baby, pregnant women feel lower back pain. This makes sitting in regular seats quite painful for them. A reclining seat is ideal for this since pregnant ladies may lie back and distribute their weight evenly throughout their bodies. This also gives the pregnant woman the opportunity to rest her feet, which is beneficial to both the mother's and the baby's health.
Why Choose Us?
Best Carpentry Dubai provides you with more elegance, quality, and service at a lower cost. We provide a carefully curated collection of high-quality furnishings and accessories in hundreds of fabrics and finishes, all for a fraction of the price you'd pay elsewhere. We're known for our high-quality, inventive furniture, and we're dedicated to creating unmatched quality furnishings that allow people to express themselves in new and interesting ways.